Automotive Services and Repairs
We're here to exceed your expectations with a full line of services for all your vehicle repair needs! We provide the highest quality service for all vehicles, both foreign and domestic. If you have a question about any service we offer, or if you would like to make an appointment, please don't hesitate to contact us at (505) 856-8333 or stop by the shop!
Types of Vehicles

Import and Domestic
Fleet and Personal Services
SUV and Minivan Specialists
4×4 Service and Repair

Service

Walk-ins Welcome
Appointments Available
Early Bird and Night Drop Check-in
Same-day Service in Most Cases
Rental Cars

Preventative Maintenance

Scheduled Maintenance
Tune-ups
Oil Changes
Hoses/Filters

Major Repair

Major Engine Repair and Replacement
Complete Drivetrain Repair

Diagnosis

Computer Diagnosis
"No-start" Experts
Leak Repairs

Engine Service

Carburetor Repair/Overhaul
Cooling Systems/Water Pumps/Radiators
Timing Belts/Fan Belts
Fuel Injection Cleaning/Repair

Fuel Injection

Carry-in Customers Welcome
Flushing for On-Car
Cleaning & Flow Bench Testing for Off-Car
BG Fuel Injection 3-Chemical Cleaning (improves fuel efficiency and power)
Fuel Injection Repair

Dyno Services

Chassis dyno available for testing, tuning and doing road cycle tests for emission reset
Engine tuning and testing
2000 Horse Power Engine Dynometer

Electrical

Ignition Diagnosis and Repair
Batteries/Starters/Alternators
Electrical/Lights

Transmission

Transmission Service and Repair
Clutches and Differential Repairs

Brakes, Wheels etc.

Brakes/Shocks/Struts
Tire Sales, Service and Repair
Computerized Wheel Alignments
C V Boots and Axles
Suspension and Front-end Repair

Emissions

County Approved Emission Testing Facility
Emission Repair
Mufflers/Exhaust System

Safety and Comfort

Air Conditioning/Heater
Windshields/Auto Glass/Wipers

Informational

Technical Service Bulletins
Free Safety Inspections
Factory Recall Information
Flash Craft can perform all of your aftermarket mods!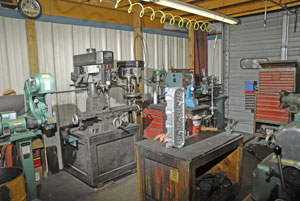 If you're serious about having all of the best and newest aftermarket equipment for your vehicle, Flash Craft (a sister company of Flash Automotive) has the tools and experience to make sure your car is back on the road fast. As a Specialty Equipment Manufacturer's Association (SEMA) member, we carry, install and service high quality aftermarket parts. Best of all, it's in the same shop as Flash Automotive, so you can have all of your maintenance, repairs, inspections, and installations done in the same place.