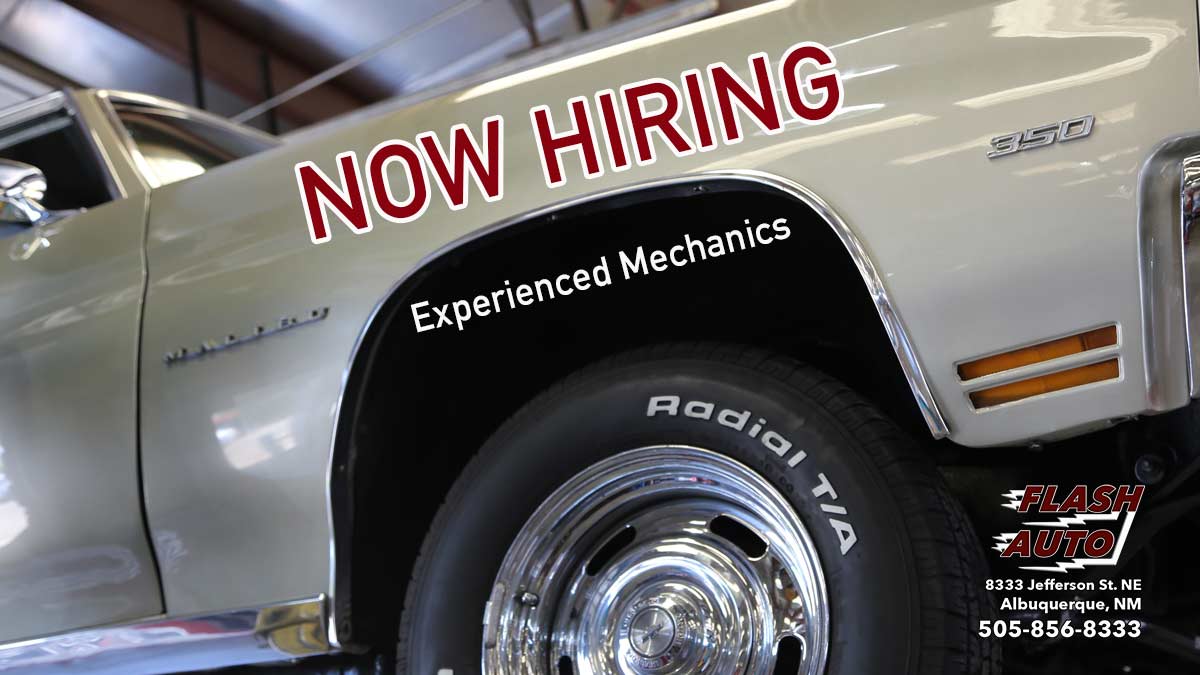 EXPERIENCED AUTOMOTIVE TECHNICIAN
Flash Automotive which was established in 1981 is looking for a talented auto mechanic to join our growing company. You will be responsible for inspecting customer's vehicles, diagnosing problems with engine or other systems, performing routine maintenance and complete necessary repairs. Candidates with more than 3 years of mechanic experience are preferred, but are willing to train the right person. We pride ourselves in providing excellent customer service, so you must be friendly and passionate about giving our customers the best repair experience possible.
Auto Mechanic Duties and Responsibilities
● Examine cars based on requests or concerns
● Perform basic maintenance, including changing motor oil, rotating tires, and checking fluid levels
● Repair or replace worn parts and systems, such as spark plugs, wheel bearings, brake pads, fuel systems and sensors
● Follow checklist to ensure thorough examination of all parts and systems
● Identify mechanical and electrical problems with both manual and computerized diagnostic equipment
● Presents estimates to service writer with explanation of why repairs are necessary
● Perform repairs thoroughly and accurately
● Ensure customer satisfaction at all times
Auto Mechanic Requirements and Qualifications
● Must have own tools necessary to perform repairs
● High School diploma or equivalent preferred
● Completion of a post secondary program in automotive service technology a plus
● ASE certification a plus
● Experience with electronic systems maintenance and repair
● Basic computer skills required
● Strong communication skills
● Physical strength and stamina, and the ability to lift up to 50lbs
We are an equal opportunity employer and considers all qualified applicants equally without regard to race, color, sexual orientation, gender identity, national origin, veteran status, or disability status.
Job Type: Full time
Pay: $20 – $40 per hour