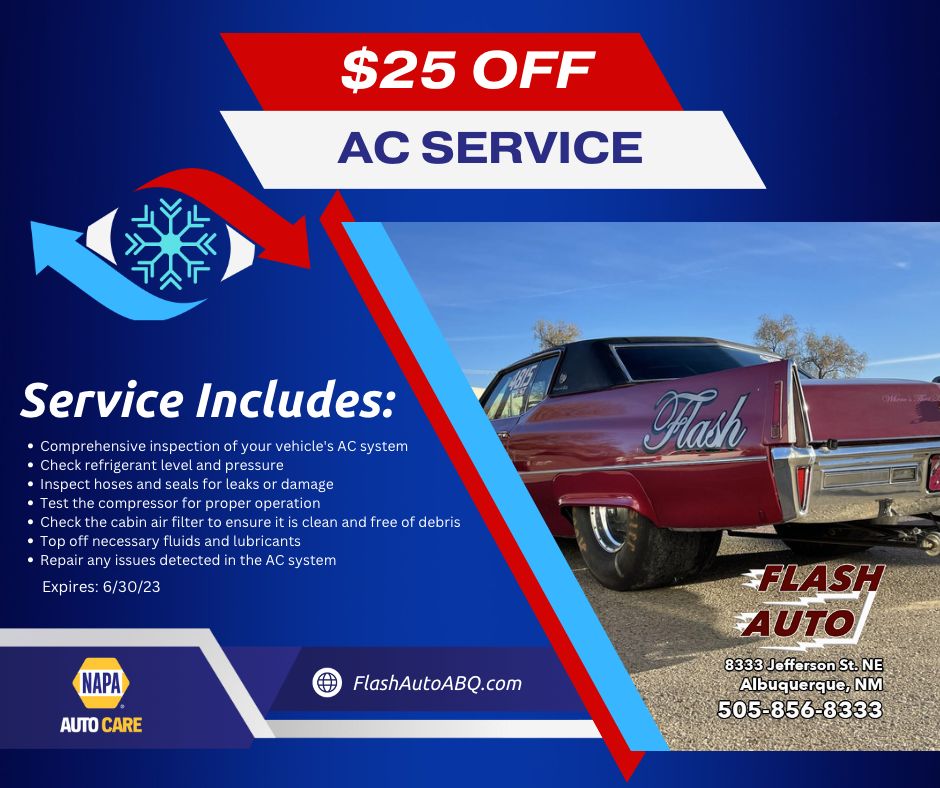 Annual AC Service
April 14, 2023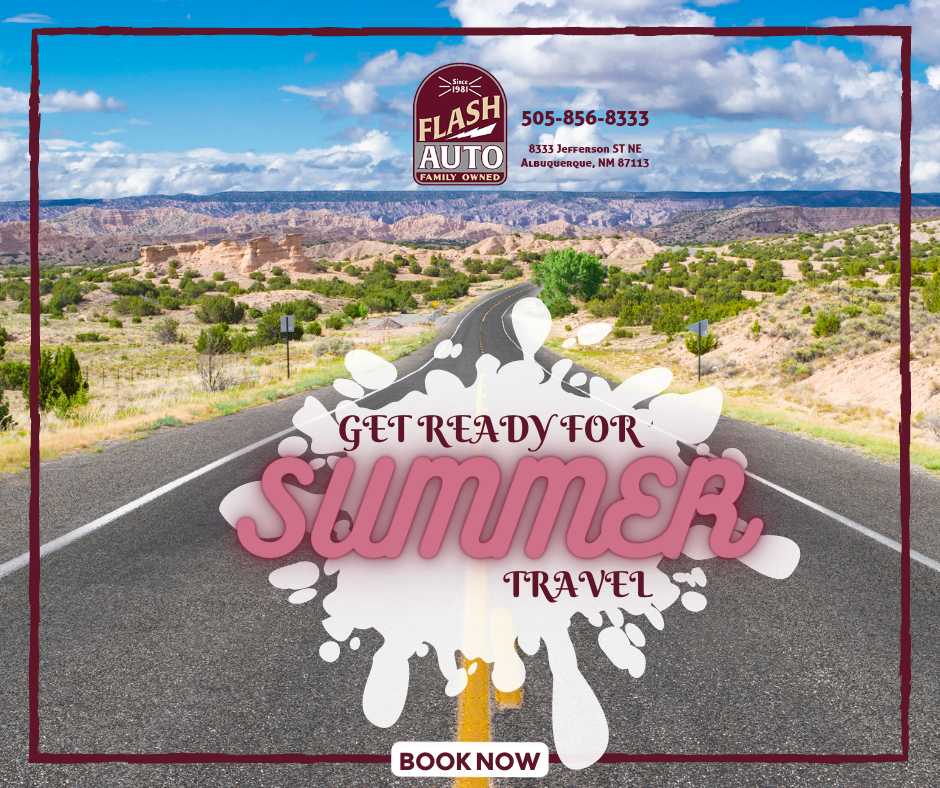 3 Steps to Summer Road Readiness
June 2, 2023
Why Brake Maintenance and Repair is Crucial for Your Vehicle
Brake maintenance and repair is one of the most important aspects of vehicle ownership. The brakes are a critical component in ensuring driver and passenger safety, and regular maintenance can ensure that they operate at peak performance. In this post, we will discuss the significance of brake maintenance and repair, common issues that arise with brake systems, and how Flash Auto, an accredited Gold NAPA AutoCare Center, can address such matters.
The Importance of Brake Maintenance and Repair
Brakes play a crucial role in stopping a vehicle and ensuring the safety of those on board. As such, it's essential to take proper care of them. Over time, brakes may become worn or damaged, leading to decreased performance and even brake failure. Regular maintenance and repair can prevent such issues and ensure that brakes operate correctly.
What Goes into Brake Maintenance
Brake maintenance involves a series of steps to ensure that each component is working correctly. This process includes:
Inspection of brake components, including pads, rotors, calipers, and brake lines.
Cleaning of brake components to remove debris and buildup.
Replacement of worn or damaged components, including brake pads and rotors.
Brake fluid flush to ensure proper hydraulic pressure.
By following these steps, technicians can maintain and improve the performance of a vehicle's brakes.
Common Issues with Brake Systems
Several issues can arise in a vehicle's brake system due to wear and tear, such as:
Squeaking or grinding noises
Brake fluid leaks
Soft or spongy brake pedal
Vibrations when braking
If any of these issues arise, it's crucial to have the brakes inspected and repaired immediately. Neglecting these problems could worsen the condition and lead to more costly repairs down the line.
Flash Auto's Services
Flash Auto is an accredited Gold NAPA AutoCare Center, meaning they are the top of their class among a prestigious group of auto repair providers. They offer comprehensive brake maintenance and repair services, including brake pad replacement, brake fluid flush, and rotor resurfacing. Flash Auto employs ASE-certified technicians, which means that they have the knowledge and skills to repair brake systems in any make or model.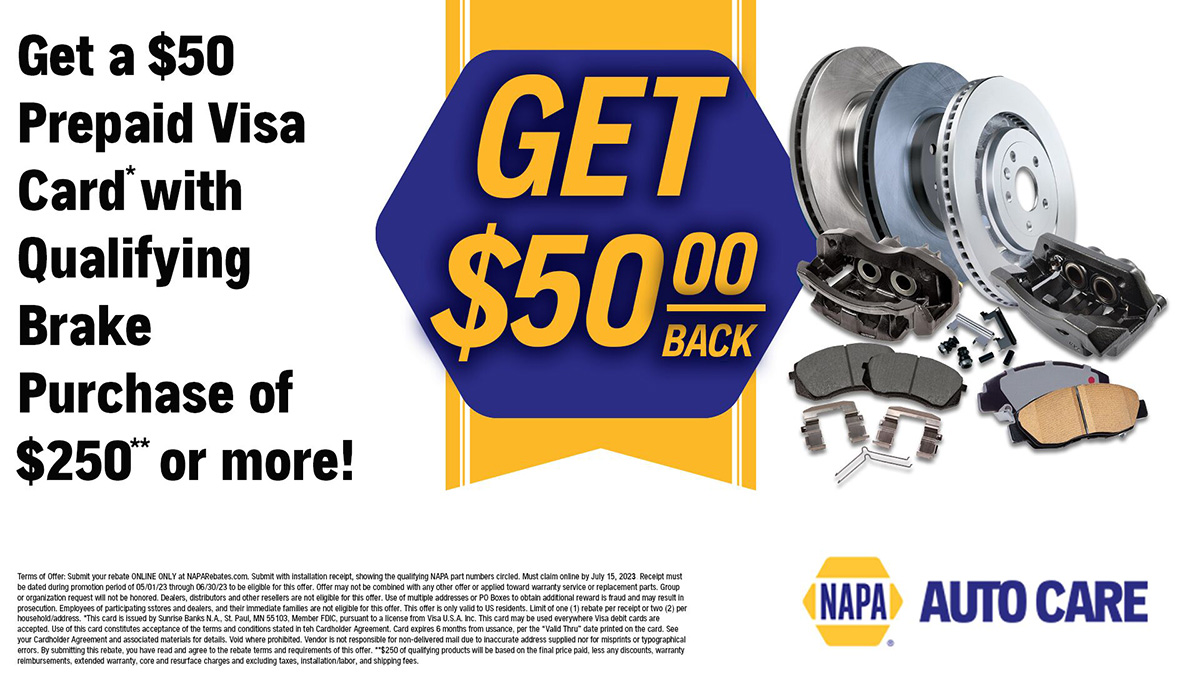 The Benefits of NAPA Brakes
Flash Auto installs NAPA Brakes, quality brake system parts that ensure a vehicle's performance and functionality. Currently, NAPA Brakes is offering a fantastic deal of $50 back when Flash Auto installs them into your vehicle. NAPA Brakes are designed for daily driving and feature quality tested formulations that provide dependable and reliable braking. They offer a 36,000-mile/36-month warranty, ensuring that vehicle owners can trust their braking performance.
Brake maintenance and repair are essential for keeping a vehicle's braking system in peak condition. Flash Auto, an accredited Gold NAPA AutoCare Center, offers comprehensive brake services while installing NAPA Brakes to ensure their customers' satisfaction. If you require brake services or repairs, consider Flash Auto for high-quality and reliable results.